ICI Homes' commitment to customizing the homes we build, isn't mere company slogan. As one of Florida's largest homebuilders for almost four decades, we want to sell you a home, but not one you're unsure of.
Enter Don Wilford, the president of ICI Homes' Custom Home Division. It's his company-wide mandate to ensure clients know they can tap ICI Homes' design resources to tweak floor plans, creating a unique, one-of-a-kind home.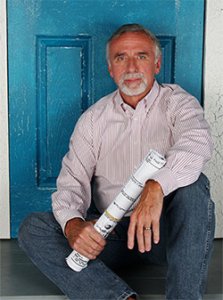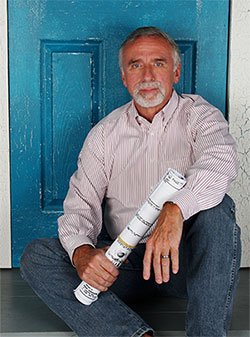 Keeping that mandate isn't always easy. Below are examples of how Wilford and fellow designers tackle customization challenges.
Ask and you shall receive
An older couple house-hunting in Tamaya, ICI Homes' master-planned community southeast of Jacksonville, liked everything about a particular floor plan except the dimensions of one shower. But they didn't ask for customization help.
Wilford, who'd met them earlier, asked the sales agent days later whether they'd committed to building. The agent (new to ICI Homes) said no, adding the reason why. So, Wilford scheduled a meeting with them. He explained that the offending shower abutted a garage wall and that by shifting the wall, he could expand the shower by two feet without incurring cost.
"And I'll never forget her expression," Wilford said of the wife's, 'You can do that?' reaction. "She was so frustrated after seeing dozens and dozens of homes from other builders and finding homes she liked, but could not pull the trigger because of that shower. And that afternoon they wrote a contract. It goes back to listening to your buyers.
"That's an aggravated customer who would've probably had to settle for less."
Functional spaces for special people
Although physical accessibility in public spaces — and society's awareness of it — has improved, residential construction is trickier for folks who need extra accommodations.
"When you're doing a home for somebody who has special needs, either a child, or an elderly parent, there's just a tremendous gratefulness there because they've been around asking other builders and they won't do that," Wilford says.
He adds that the American Disabilities Act only applies to commercial spaces, not residential.
"But builders have an obligation to society and we should do whatever somebody needs in their house," he says. "So special situations that made an ill person more comfortable, is probably what I hear the most and what I love the most."
Design sensitivity also is important
"People with special needs don't want it to look like a hospital," Wilford says. "You can still give the space character. You have to be mindful of resale. The biggest complement that I get is something that I'd wished I learned when I was a lot younger — 'he's listening to me, he hears me, he cares.'"
Dream, but listen to experts
So you want to customize your ICI Homes floor plan, and have ideas about how to do it. Awesome! Here's what's not: failing to be open-minded about the viability of those ideas.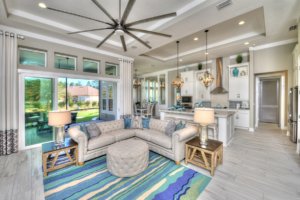 "Sometimes buyers will come to me with their own designs and they'll say, 'can you do this, this and this,' and I'll say, 'yes, I can, but I think you're going to hurt resale on that and I wouldn't do that,'" Wilford says. "And maybe 10 percent of the buyers will say, 'well, you know what? It's not your house.' And I'll say, 'you're absolutely right. I'll do whatever you want.'"
Our designers are experienced folks who know their stuff and can spot problems. We suggest you listen to feedback, then brainstorm together. Consider all suggestions without losing focus of your top requests.
"What makes me the most creative is when I'm designing and I present it," Wilford says. "And the buyer says, 'is there anything else that you can think of that can make my house special?' So they're asking me to keep going and I love that."
Ready for your ICI Homes custom-design experience? Talk to us here.