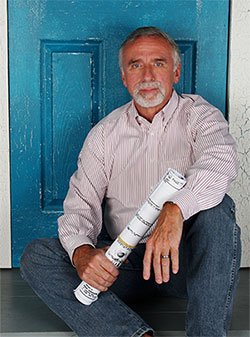 ICI Homes, along with Don Wilford, have built 1,000's of luxury custom homes in Florida over the last 40 years and are uniquely capable of delivering the custom home of your dreams. Together they have built estate homes in some of the most prestigious Florida neighborhoods and, with the help of state-of-the-art meeting and drafting technology, have devised a system that allows Don the ability to meet clients "face-to-face" all across the state and draw them the home of their dreams, right before their eyes.
Finding the right builder is the foundation of the custom home-building process. Don will set up a no-obligation consultation using a Zoom meeting from the comfort of any of our sales centers. After much listening and getting to know each other, Don will then create a professional custom design using a Cintiq tablet and provide pricing within 72 hours.
Don Wilford, ICI Homes Custom Home Division President and Pablo Creek Reserve resident, is a third generation builder with sons now following in his footsteps. Don says, "A great custom home builder will take the time to listen to the customer and hear what they want, what they like and what they do not like."
Don't settle on your dream home. ICI Homes is Florida's Custom Builder, and Don Wilford has the ability and the expertise to design a home that will meet or exceed expectations. Call us today and let us help you bring your dream to life.