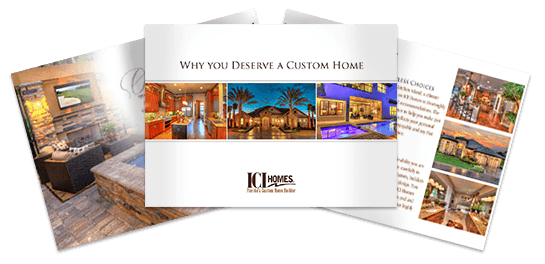 Thank you for your interest in ICI Custom Homes. Please provide the information requested below and we will email our complete brochure package to you.
In the ICI Homes Custom Homes brochure you will find:
Our Philosophy – Why We are Different from Other "Custom Home Builders"
Customization Ideas – Your Options are Almost Limitless
Testimonials – Includes an Integrated Video to Hear from Our Customers
And More – You'll Be a Custom Home Expert!
Download Your Brochure Today!