If you're moving to the Sunshine State or researching the possibility of it, new construction is the best way to ensure your new home is everything you'd like it to be. Building a new custom home allows you to chose your community, home site, floor plan, its elevation (or exterior appearance), and interior design elements.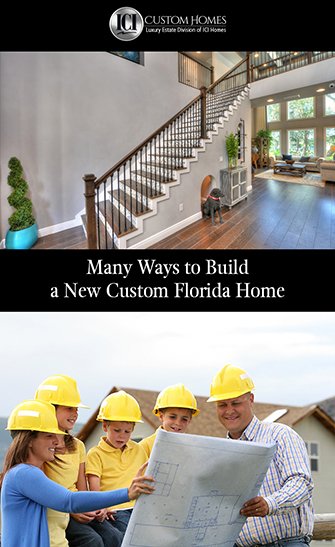 You can't do that with a resale because you're buying someone else's tastes. That means paying more (after you buy the resale) to make some or all of the previous owner's tastes go away — bigger headache than you may want in today's robust seller's market.
Instead, we at ICI Homes invite you to build and customize your new Florida home with us. We've done it for more than four decades and are known as Florida's Custom Home Builder.
But, don't fall for the misconception that all custom homes are expensive. Some can be. They also can be tailored to a variety of budgets. ICI Homes' professionals are as adept at shifting walls to maximize closet space as they are at constructing million-dollar estates.
Further below, we'll share more on how customization is available for any customer.
For now, here are some of the many ways to do it.
Customize from scratch
This is likely what most people think when they hear "custom home." It often takes the form of a dream home, retirement ideal, or a home that fits a certain lifestyle.
Luxury custom homes fit this category, as do homes built to suit the parameters of a particular household.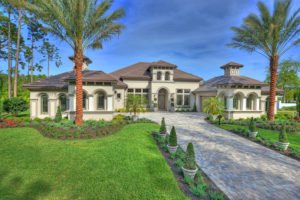 Need a ton of bedrooms? An extra garage bay for a golf cart, boat or workshop?
Check.
We also can help you design a small section of your new kitchen to practice your baking skills. Or, we'll brainstorm a laundry chute to effortlessly get those dirty clothes from all those bedrooms down to the first-floor utility room.
Customize for a specific function
Bring us your specificity. We're happy to help you find and tweak one of our popular floor plans, or to draw something unique for you and yours.
As examples, in today's housing market, multi-generational families need multi-generational homes that work for all ages. Perhaps your household prioritizes frequent entertaining, or has a family member with special needs.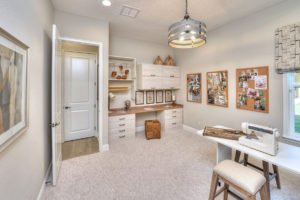 Customers with hobbies often like areas of their new homes tailored to those pursuits.
And need we say more about today's importance of home office and learning spaces, and recreational options like swimming pools and summer kitchens?
Take advantage of our complimentary consultation
Sold on customization? Here's how we can help. Choose one of our master-planned communities, one where we're a preferred builder, or your own lot.
Schedule an appointment with one of our floor-plan designers who'll listen to your likes and dislikes, needs and wants, then collaborate with you on a plan that fits you — often at no or low cost.
Ready for your new custom Florida home? Talk to ICI Homes here.