Interested in ICI Homes building your new Florida home? Perhaps you've targeted one of our master-planned developments in North, East, Central or West Florida.
The next step, if you haven't taken it, is to select a floorplan that works for you and your household. You might fall in love with one of our more than 100 custom designs and tell your sales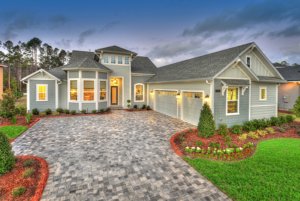 representative, "Don't change a thing!"
But life usually isn't like that, right?
That's where ICI Homes' longtime priority on customizing our floorplans, saves the day. There are innumerable design things we can do to finagle exactly the home you want, and many of those tweaks are cost-free or low-cost. You don't have to plunk down tons of cash to be happy.
However, you do have to help us by doing some homework. As a prospective ICI Homes client, you're encouraged to schedule a free brainstorming session with one of our talented designers. This is your chance to discuss what you want in a home, and any tweaks or changes to your chosen floorplan. If you're having trouble finding a floorplan, we'll guide you to one.
But, we can't guide you without knowing what you like and need. So follow along and jot some notes as we explain how to gather this helpful information ahead of your customization consultation.
Show us photos and links
A visual depiction of a feature you like in an existing home trumps verbal description of it. Even if you're a professional public speaker. The ICI Homes blueprint designer you'll meet with — possibly our "Chief Customizer," Custom Home Division President Don Wilford — instantly will get what you mean.
"One of the questions I always ask people is — it's a kind of trick question but a true question — 'What have you always wanted to have in a home that you've never had?'" Wilford says. "And believe me, there are dozens of answers because of HGTV and Pinterest and Houzz and all that. They're constantly showing me photographs of stuff — 'hey, can I have this and can I have that?' And if it's out there, we can do it."
Make lists
Try addressing sections of a house — kitchen, bedrooms, living areas — to list out must-have items such as carpeting, sound proofing or a farm sink. Do the same for items you DON'T want.
While you're at it, include closets near the top of the must-have list.
Per Wilford, clients' top complaint with most floorplans is storage. And basements don't work with Florida's geography. Wilford's solution is what he calls a "Florida basement." It's dedicated storage space in the attic, with a built-in floor and staircase rather than pull-down stairs.
"That's a big deal," Wilford says.
Tell us about yourselves
You will if your customization consultation is with Don!
"Just tell me everything," says Wilford, a third-generation homebuilder, of his conversation starter. "How you're going to live in the house. Do you want your dishwasher on your right or left? Is there any specific thought on how you'd like to lay your appliances out? It's really providing us with as much info about themselves and their family. I have to get in their skin and design as if I'm going to live there. As I design, I can also see the house done on paper."
Ready for your customization consultation? Talk to us here.