It's time to go all-in on that dream or retirement home, or family-gathering place in the Sunshine State. You're ready to take whatever time, resources and wish lists necessary to make it happen.
But, regardless of whether you have the property and floor plan or just need help finding them,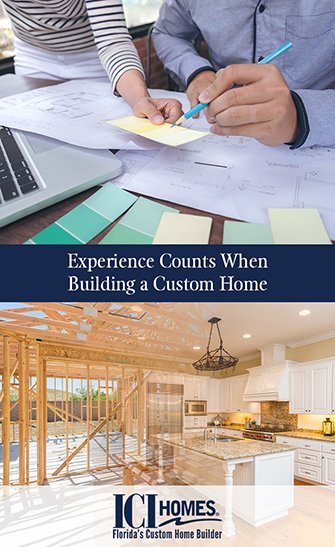 the best place to start is with an experienced design-build team — ICI Homes Custom Homes.
That's right — ICI Homes has an entire division devoted to clients keen on realizing their custom home dreams.
Decades of custom-home experience
ICI Homes has built new custom Florida homes all over the state for more than 40 years. We develop and build master-planned communities in the Daytona Beach, Jacksonville, Gainesville and Tampa areas, and we're preferred builders in some of the state's top-selling communities.
From the start, customization has been one of founder and CEO Mori Hosseini's hallmarks. Our talented professionals live it every day by helping customers at all stages of life and price points find their new custom Florida home.
As Florida's largest private homebuilder, we're proud to take it a step further with the ICI Homes Custom Homes division.
Our pros are ready to help
Taking the time to build a dream home is different. That's the sole focus for all the folks in ICI Homes Custom Homes division.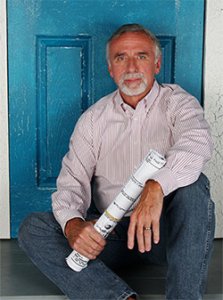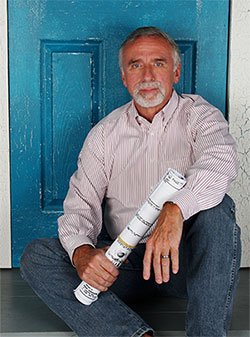 They listen to your needs and preferences, help you visualize the project by finding and selecting a floor plan (and lot, if needed). Our designers — led by former Jacksonville Division president and third-generation builder Don Wilford — will help you choose and customize the perfect home for you and your family.
This on-the-ground experience continues in the operations, building, sales and interior design departments of ICI Homes Custom Homes. An entire team is waiting to help you navigate the custom-build process and to make the very best choices for your new custom home.
How we work
It all starts with our complimentary consultation with ICI Homes Custom Homes team members. We'll get to know you, your project, and begin the brainstorming.
Bring us visuals and a survey of property you already own,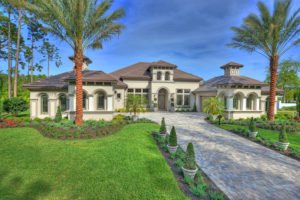 or simply your wishes, needs and ideas. We'll help you browse and select one of our award-winning plans, or add unique custom changes to one to make it work for your and household.
In fact, bring us everything you can! Photos, Pinterest boards, home and garden magazines, and fabric and color swatches are all helpful inspiration throughout the custom-homebuilding journey. The more we know about you and yours, the more closely we can tailor your dream.
And definitely do ask us for multiple references. We'll gladly share those along with photo galleries and stories of past projects. Many are already available at our ICI Homes Custom Homes website, along with blogs, bios and detailed road maps of the custom-build process.
Ready for your new custom Florida home? Talk to ICI Homes Custom Homes here.