Whether you're months from retirement, a first-time homeowner, or somewhere in between, you probably have a good idea what your perfect future home might look like.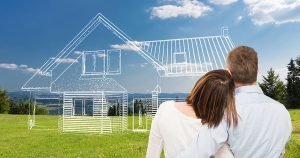 It'll be as large — or small — as you think your future self might require, and will include all the space and perks that appeal to you.
Sound familiar? If so, you might be a good fit for a new custom Florida home. Building unique, individualized homes is all we do at ICI Custom Homes. ICI Homes has built new custom homes all over the state of Florida for more than four decades, and our Custom Homes Division is dedicated entirely to dream homes, estate homes and "someday" homes.
Here are three signs you're a good fit for a custom home.
You want a dream home
Dream homes come in all sizes, styles and stages of life. It need not be a McMansion, nor be sited on acres of private land.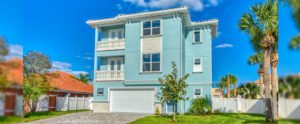 But it needs to suit you and yours perfectly and embody all of your custom-home must-haves.
For most of us, building a custom home is an opportunity that must be planned out and waited upon, either for the appropriate time, financial resources or life circumstances. But none of those factors keep us from brainstorming the kind of custom home we'd like to build, the location of it, and how we'd like to furnish it.
If you have multiple Pinterest boards, phone files of photos taken on vacations or visits to model homes, or a physical folder stuffed with printouts and magazine pages, the thought of building a custom home isn't a dream — it's a goal!
You want something unique
Much of the allure of a custom home is that it can be tailored to yours and your household's tastes. You don't have to settle for choosing from a limited number of builder floor plans and lots.
You also might not be enamored of what you see being built in the residential market.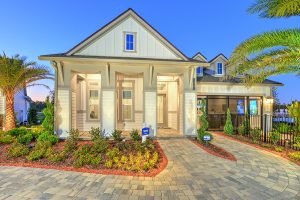 Trends come and go, but as we speak, Midcentury Modern and Modern Farmhouse styles are hot — both their interior designs and their exterior elevations — and those styles might leave you cold.
Or, if you'd like to live in a new custom Florida home but prefer a style that doesn't look like anything near where you'd like to build, that's okay too. You're a great candidate for ICI Homes' Custom Homes Division, because delivering on a customer's singular concept is what we do everyday.
How ICI Homes Custom Homes can help
It's easy — start with our website. We detail the entire process here. You can contribute a floor plan you like, and a lot you already own, or allow us to design something completely new, or to personalize one of our many award-winning plans just for you. We'll even help you find that perfect lot!
Ready for your new custom Florida home? Talk to ICI Homes here.